Skimmed Milk Powder
Skimmed Milk Powder
Sterling Agro manufactures high quality Skimmed Milk Powder (SMP) in 3 variants:
Nova Gold - Rich in Protein, Low Cholesterol; available in 1/2 Kg Laminate packaging.
Nova Super - Especially For Khoya and Chhenna; available in 1 Kg Laminate packaging.
Nova Special - SMP Standard Grade with Natural Taste and Goodness; 1 Kg in Poly pouch packaging.
All of the above confirm to BIS grade and are readily soluble in lukewarm water.
Besides the above, we also manufacture SMP for domestic and international bulk consumers such as bakery, confectionery and other food companies.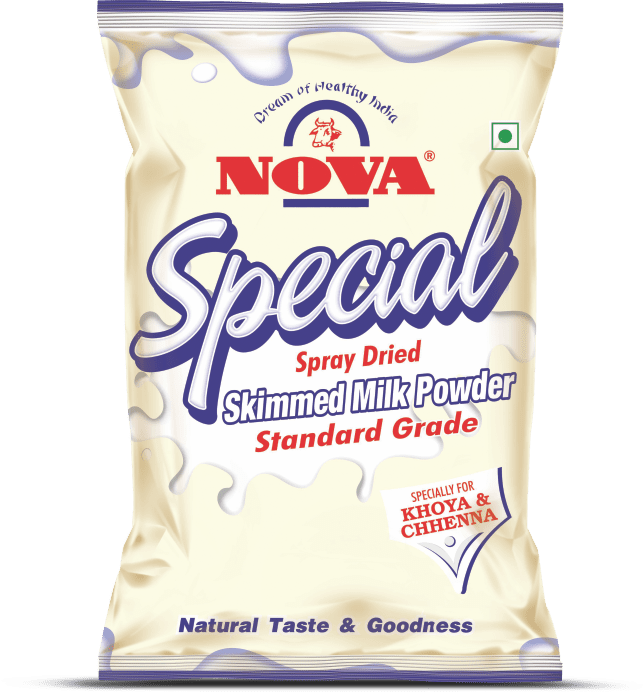 Packaging Available
Nova Premium
Nova Special
Nova Gold
Nova Super